Posted by

Preferred Insurance

on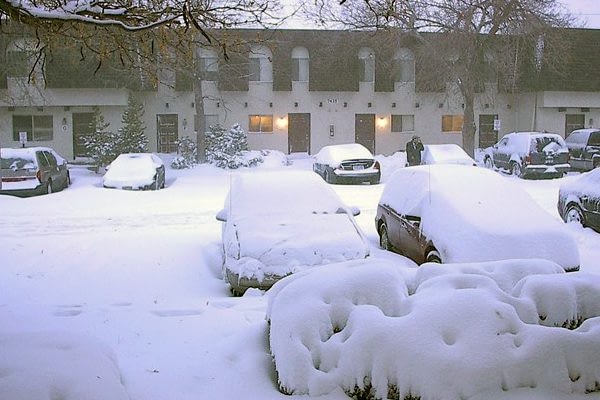 With winter just around the corner, we thought it would be helpful to provide a list of seasonal maintenance inspections to help you prepare. An annual check of your property before winter starts can help you thoroughly prepare for some of the most common causes of damage—weather and elemental risks. To keep your property in tip-top shape, consider performing the following inspections:
Have your heating system cleaned and inspected by a qualified technician. Clean and replace the furnace filter if needed.
Turn on heaters in spaces with piping that are exposed or uninsulated for winter weather.
Stock up on shovels, sand, and non-corrosive melting materials to keep sidewalks clear and safe during snow events.
Make sure you have a plan for snow piling zones in your parking lot that are clearly identified and communicated to residents.
Clearly mark curbs and speed bumps with poles that are exposed to possible damage by snowplows.
Insulate water pipes in areas exposed to cold temperatures.
Winterize amenities in outdoor common areas such as pools and outdoor furniture.
Check for damaged or loose shingles to ensure your roof can withstand the wear and tear of winter and that it won't collapse under the weight of wet leaves, ice, and snow.
Shut off exterior water spigots and drain garden hoses before putting them away for the winter. Water left in spigots and hoses can freeze, causing irreversible damage. Install frost-proof outdoor taps wherever possible.
Clean gutters and downspouts to keep debris from accumulating. Ensure that water drains properly and doesn't pool.
Check and repair caulking around doors and windows to prevent heat from escaping. Install weather stripping or caulking as needed.
Inspect your smoke and carbon monoxide detectors, ensuring you have one on each floor of your common areas. Test them monthly, and change the batteries as needed.
Trim any tree limbs that are dangerously close to power lines or your roof. Heavy snow and ice can cause tree limbs to snap, which can lead to extensive damage.
Change out summer screens to cool weather storm windows and doors. Inspect and repair any loose or damaged windows or doorframes.
Ensure water shut-off valves are properly labelled.
Do lawn maintenance: Fertilize and reseed your lawn. Prune your trees and shrubs after the leaves turn to encourage healthy growth. Clean and stow your mower. Prep your snow blower.
Clean
Consider a policy resolution that requires unit owners to keep their units at 59 degrees or more when vacant.
If you have any questions or need more information on this checklist, please contact us.
Filed Under: Condos