Posted by

Preferred Insurance

on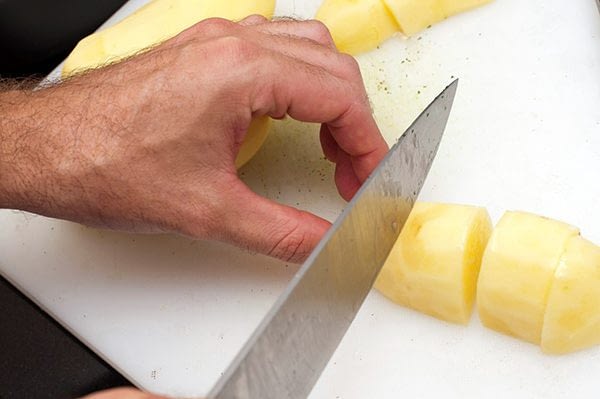 Preparing food for patrons can be an enjoyable and rewarding experience, but when the kitchen gets busy, it can be a dangerous place. Cuts are a frequent cause of insurance claims from restaurant employees.
Restaurant employees should practice prevention to ensure their safety on the job with the following tips:
Cut in away from your body while keeping your fingers and thumbs out of the way of the cutting line.
Wear steel mesh gloves to protect your hands.
Let a falling knife fall; never try to catch it.
Carry knives with the cutting edge angled away from your body and the tip pointed down.
Please share this guidance with your employees by posting it where they will see it and use it during your daily brief with your team members.
Please know that we are here to guide you through the oftentimes confusing maze of insurance policy options to find the right fit for you, your family, and your restaurant. Email us today to learn more.
Filed Under: Restaurant Program